Delhi • Agra • Fatehpur Sikri • Jaipur • Udaipur • Ranakpur • Mumbai • Cochin • Kumarakom • Backwaters of Kerala • Chennai

DAY 1 - Departure
Depart for Delhi, India

DAY 2 - Delhi
Arrive Delhi. A representative from Exotic Journeys will meet you outside the Immigration & Custom / Baggage claim area and escort you to your hotel.
Balance of the day at leisure.

DAY 3 - Delhi
Delhi is a city of immense past. It is dotted with hundreds of landmarks and has accumulated a tremendous heritage of art, architecture and culture.

City tour visiting Presidential Palace, Parliament House, Jantar Mantar - the medieval observatory, the 16th century tomb of Mughal emperor Humayun and India Gate.

DAY 4 - Delhi - Agra
Morning city tour of old Delhi visiting Red Fort, Jama Masjid - the largest mosque in Asia, Raj Ghat and Shantivana - the cremation sites of Mahatma Gandhi and Jawaharlal Nehru.

Transfer to Agra.
DAY 5 - Agra - Fatehpur Sikri - Jaipur
Visit Taj Mahal at sunrise and continue on to visit Agra Fort, Itemad-ud-Daula. local bazaars and marble outlets.
In the afternoon, travel to Jaipur en-route visiting Fatehpur Sikri.

The pink city, Jaipur, is known around the world for its people and exotic palaces, its culture & arts, Jantar Mantar Observatory, Palace of Winds & Amber Fort. The city tour visiting City Palace, Hawa Mahal (Palace of Winds), Jantar Mantar.

DAY 6 - Jaipur - Amber Fort
A morning elephant ride will take you to Amber Fort and its sandstone palaces perched atop a hill. Within its precincts are Sheesh Mahal or chamber of mirrors reputedly the best in the world, Victory Hall and Pleasure Palace.

Afternoon will be free for shopping or rest.
DAY 7 - Udaipur
Transfer to Udaipur,known as the most romantic city of India. It is interspersed with shimmering lakes, marble palaces and fountains. The City Palace is the largest of its kind. It is remarkable for its octagonal towers, brilliant multicolor mosaics of peacocks inlaid in tiles, inlaid mirror work and exquisite paintings. Sahelion ki Bari is fascinating garden-adorned by Lotus pool, a marble throne and finely sculptured cenotaphs. City tour includes City Palace, Jagdish Temple & Sahelion ki Bari (Garden of maids of honor).

DAY 8 - Ranakpur
The cluster of temples at Ranakpur made of intricately sculpted white marble, come across as a marvelous feat of architecture. The temples were built in 1460 but are very well preserved and the marble still sparkles. The main temple is supported by 1444 pillars, none of which are similarly carved.
DAY 9 - Mumbai (Bombay)
Fly to Bombay. Take a boat excursion to Elephanta Island Caves- the 7th century cave temples carved out of a hill rising from the Arabian Sea. The afternoon city tour will include Hanging Gardens, Tower of Silence, Kamla Nehru Park, Gateway of )India, National Museum and Crawford Market.
DAY 10 - Cochin
Fly to Cochin - the picturesque seaport on the palm-fringed coast of Arabian Sea, laced with inland waterways and tropical lagoons. Sightseeing includes Cochin Fort, St. Francis Church, Jewish Synagogue.
DAY 11 - Cochin
City tour visiting Dutch Fort, Mattanchery Palace, Bolghatty Palace.

DAY 12 - Kumarakom - Kerala Backwaters
Transfer to Kumarakom - an island nestled between Vembanad Lake and backwaters in the lush green Kerala. The day is spent on a houseboat cruising the backwaters visiting palm fringed villages, rural areas and a sanctuary, which is home to thousand of migrating birds.

DAY 13 - Chennai (Madras)
Disembark the houseboat after breakfast. Fly to Chennai - the gateway to a voyage of discovery of an ancient temple-studded state. Sightseeing includes Mylapore Temple, Cathedral of St. Thome, Fort St. George, and National Art Museum.

DAY 14 - Chennai (Madras)
Mahabalipuram is famous for its rock cut shore temples and monolithic figures in Dravidian architecture. After touring the Five Rathas, Mahisaura and Krishna Mandapams we will proceed to Kanchipuram, the city of woven silk and temples.
DAY 15 - Homebound
Depart on your journey home.
•••••

Itineraries are designed with current flight schedules and remain subject to adjustment / change.

Departure Dates - 2017
6
13
20
27
3
10
17
24

31

3
10

17

24

31

7

14

21

28

1

8

15

22

29

6

13

20

27

3

10

17

24

31

1
8
15
22

29
Departure Dates - 2018
5
12
19
26
2
9
16
23

30

2
9

16

23

30

6

13

20

27

7

14

21

28

5

12

19

26

2

9

16

23

30

7
14
21

28
Incredible India - North & South India

- 15 Days

Double Occupancy
$ 3395.00
Airfare - Tour itinerary

$ 1050.00

Meals Supplement
(Lunch & Dinner)

$ 890.00

Single Room Supplement
$ 1950.00
International Airfare

Call /
See Below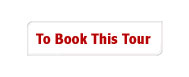 Sample International airfares:
Business Class: From $ 3995.00
Call for current airfare.
Sample International airfares:
Economy Class: From $ 900.00
Call for current airfare.
Airport Security fee, fuel surcharges and taxes not included.
Land Prices are guaranteed at the time of booking. Airfares are guaranteed only when ticketed. International airfares are from Chicago, New York and Newark. Airfares from other cities and other airlines are available upon request.



112212
fri