Mumbai (Bombay) • Aurangabad • Udaipur • Jodhpur • Jaipur • Delhi • Agra • Khajuraho • Varanasi • Kathmandu • Delhi
DAY 1 - Departure
Depart for Mumbai (Bombay), India.

DAY 2 - Mumbai (Bombay)
Arrive Bombay. A representative of Exotic Journeys will meet you at the arrival lounge and escort you to your hotel.
Rest of the day at leisure.

Overnight at:
The Fariyas, Mumbai
The Ambassador, Mumbai
DAY 3 - Mumbai (Bombay)
Morning at leisure. Afternoon city tour visiting Hanging Gardens, Kamla Nehru Park, Gateway of India, National Museum and Crawford Market.

DAY 4 - Mumbai - Aurangabad
Morning boat excursion to Elephanta Caves - the 7th century cave temples carved out of a hill rising from the Arabian Sea.
Fly to Aurangabad in the evening.

DAY 5 - Aurangabad / Ajanta Caves
Full day excursion to the thirty caves at Ajanta that is either chapels or monasteries. The murals and paintings date back to 2nd century BC and 8th century AD and illustrate the life of Buddha in previous births. Many of the frescoes still glow in their original colors. On the outer walls are brilliantly executed sculptures.

DAY 6 - Aurangabad / Ellora Caves
Morning excursion to Ellora Caves. The three groups of temples here relate the story of evolution of Asia's main religions Hinduism, Jainism and Buddhism. Fly to Bombay in the evening.
(At the moment the flights between Aurangabad and Udaipur are suspended. In order to travel to Udaipur, one has to travel through Mumbai. Whenever the flights are restored, you will fly to Udaipur directly from Aurangabad on day 7).
DAY 7 - Udaipur
Fly to Udaipur and city tour. Udaipur is interspersed with shimmering lakes, marble palaces and fountains. The Maharana's Palace is the largest of its kind. It is remarkable for octagonal towers, brilliant multicolor mosaics of inlaid tiles, inlaid mirror work and exquisite paintings. Sahelion ki Bari is a fascinating garden, adorned by Lotus pool, a marble throne and finely sculptured cenotaphs.

DAY 8 - Udaipur - Ranakpur
The cluster of temples at Ranakpur, made of intricately sculpted white marble, come across as a marvelous feat of architecture. It may surprise visitors that these temples were built in 1460 but are so well preserved and the marble still sparkles. The main temple is supported by 1444 pillars none of which are similarly carved. These temples house statues of Mahavira and other Jain saints.

DAY 9 - Jodhpur
Travel to Jodhpur - the fortified city is surrounded by massive walls and is famous for the impregnable Mehrangarh Fort. Within the fort the luxurious palaces - Moti Mahal, Sheesh Mahal and Phool Mahal are architecturally remarkable & so is Umaid Bhavan Palace, now a hotel. Close to the fort is Jaswant Thada - a collection of royal cenotaphs built in white marble. City tour and camel ride.

DAY 10 - Jaipur
Travel to Jaipur and city tour. Popularly known as Pink City, Jaipur's colorful bazaars, Jantar Mantar, sandstone pink buildings, magnificent City Palace and Palace of Winds reflect the past glory of this remarkable town.

DAY 11 - Amber Fort - Jaipur
Visit Amber Fort with elephant ride in the morning. Amber Fort and its sandstone palaces are perched atop a hill near Jaipur. Within its precincts are Sheesh Mahal or chamber of mirrors reputedly the best in the world, Victory Hall and Pleasure Palace. Reaching the fort on elephant back is a delightful experience. Afternoon at leisure.

DAY 12 - Delhi
Fly to Delhi - a city of immense past. It is dotted with hundreds of landmarks and has accumulated a tremendous heritage of art, architecture and culture.

DAY 13 - Delhi
City sightseeing tour visiting the Presidential Palace, Parliament House, Red Fort, Jama Masjid - the largest mosque in Asia, Jantar Mantar - the medieval observatory, the 16th century tomb of Mughal emperor Humayun, Raj Ghat and Shantivana - the cremation sites of Mahatma Gandhi and Jawaharlal Nehru, India Gate and Qutub Minar.

DAY 14 - Agra - Taj Mahal
Today you will travel to the city of world's most famous love story - Taj Mahal. City tour includes visit to Agra Fort, Taj Mahal and Itemad-ud-daula.

DAY 15 - Fatehpur Sikri - Khajuraho - Chandela Temples
Morning visit to Fatehpur Sikri a magnificent deserted capital of mughal emperor. Fly / travel to the temple city of Khajuraho. The Chandela temples represent the finest creative examples of temple architecture. Visit the temples.

DAY 16 - Varanasi
Fly to Varanasi. Sunrise boat cruise on the Ganges to witness burning and bathing ghats. Activities include visits to Sarnath, Aurangzeb Mosque, various temples, Well of Knowledge.

DAY 17 - Kathmandu
This afternoon fly to the capital of Himalayan kingdom of Nepal. City tour includes City Palace, Hanuman Dhoka, Temple of Living Goddess, Machendranath and Swayambhunath.

DAY 18 - Kathmandu
You will continue sightseeing around the valley by visiting the medieval capital - Bhadgaon and the city of artists - Patan.

DAY 19 - Delhi
If you choose to end your tour here, you will fly to Delhi.
DAY 20 - Homebound
Depart on your journey home.
•••••
Itineraries are designed with current flight schedules and remain subject to adjustment / change. -011016

Departure Dates - 2017
6
13
20
27
3
10
17
24

31

3
10

17

24

31

7

14

21

28

1

8

15

22

29

6

13

20

27

3

10

17

24

31

1
8
15
22

29
Departure Dates - 2018
5
12
19
26
2
9
16
23

30

2
9

16

23

30

6

13

20

27

7

14

21

28

5

12

19

26

2

9

16

23

30

7
14
21

28

Prices: With Four Star 1st Class Hotels
Our Hotels
India & Nepal 20 days
Per Person
Double Occupancy
$ 3195.00
Single Room Supplement
$ 1520.00
Meals Supplement
(Lunch & Dinner)
$ 450.00
Airfare - Tour itinerary
$ 897.00
International Airfare *


See Below
Upgrade to higher category hotels available. Please call for price.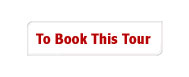 Sample International airfares:
Business Class: From $ 3900.00
Call for current airfare.
Sample International airfares:
Economy Class: From $ 800.00
Call for current airfare.
Airport Security fee, fuel surcharges and taxes not included.
Land Prices are guaranteed at the time of booking. Airfares are guaranteed only when ticketed. International airfares are from Chicago, New York and Newark. Airfares from other cities and other airlines are available upon request.