Seoul • Mt. Seoraksan • Gyeongju • Tongdosa • Mt. Gayasan • Busan • Jeju • Seoul
DAY 1 - Departure
Depart for Seoul, South Korea.

DAY 2 - Seoul, South Korea
Arrive in Seoul. Take airport limo service to hotel.
Room will be available for occupancy by 2.00 PM local time.
Rest of the day at leisure.

Overnight:
Tmark Grand / BW Premier Kukdo Hotel / Koreana Hotel.

DAY 3 - Seoul
Full day city tour visiting Gyeongbokgung Palace, Folklore Museum, Insadong Alley, The Blue House, Jogesa Temple and South Gate Open Market.
(Seat in a coach tour)

Meals: Breakfast and Lunch.
Overnight:
Tmark Grand / BW Premier Kukdo Hotel / Koreana Hotel.

DAY 4 - Seoul
Morning at leisure

This afternoon visit Korean Folklore Village.
(seat in a coach tour).

Meals: Breakfast
Overnight:
Tmark Grand / BW Premier Kukdo Hotel / Koreana Hotel.

DAY 5 - Seoul - Mt. Seoraksan
Afternoon tour of Beeryong Waterfall, Kwonkumsong and Shinheungsa Temple.

Meals: Breakfast & Lunch
Overnight:
Hotel Seorak Kensington / Sokcho Maremons.

DAY 6 - Mt. Seoraksan - Gyeongju
Depart for Gyeongju by road. Visit Cheomsongdae Observatory, National Museum, Tumuli Park and Anapji Pond.

Meals: Breakfast and Lunch
Overnight
Hotel Hyundai / Commodor / Concord Hotel.

DAY 7 - Gyeongju - Tongdosa - Busan
Full day sightseeing tour visiting Sokkuram Grotto, designated a national treasure and one of the finest Buddhist shrines, Bulguksa temple and Shilla Kiln
.
Drive to Busan en route visiting Tongdosa Temple in the in the Mt Shinbulsan.

Melas: Breakfast and Lunch .
Overnight:
Hotel Novptel / Commodor / Centum Hotel

DAY 8 - Busan - Haeinsa - Busan
Morning excursion to Haeinsa Temple in the Mt Gayasan National Park. City tour in the afternoon visiting Yongdusan Park, U.N. Cemetery and Fishery Market.

Meals: Breakfast and Lunch
Overnight:
Hotel Novptel / Commodor / Centum Hotell

DAY 9 - Busan - Jeju
This morning you will fly to Jeju Island.
Arrive in Jeju. Take airport limo service to hotel.
Room will be available for occupancy by 2.00 PM local time.
Rest of the day at leisure.

Meals: Breakfast
Overnight
Hotel Sumorum / The Hotel Jeju / Jeju Pacific Hotel.

DAY 10 - Jeju
Full day tour to Hallim Park, Suweolbong Trekking, Spiried Garden, Althr Airfield, Mt Sanbang and Sanbang Temple, Cheonjeyon Waterfall. .
(Seat in a coach tour)

Meals: Breakfast and Lunch
Overnight
Hotel Sumorum / The Hotel Jeju / Jeju Pacific Hotel.

DAY 11 - Jeju - Seoul
Women Divers museum, Seongsan Sunrise Peak, Jongdairi Shore Road, Manjang Cave.
(Seat in coach tour)

Take airport limo service frpm hotel
Fly to Seoul.
Take airport limo service frpm hotel
Meals: Breakfast & Lunch
Overnight:
Tmark Grand / BW Premier Kukdo Hotel / Koreana Hotel.

DAY 12 - Seoul
Morning free for shopping and other independent activities.
Check out from the hotel by noon.
Take airport limo service to airport.
Depart on your onward journey / home.

Meals: Breakfast

DAY 13 - Home
Arrive home.
EJT-Korea-13 - 1st Class Tour
Prices:
First Class Hotels
Per Person

Double Occupancy

$ 4890.00

Triple Occupancy

$ 4157.00

Single Room Supplemnt***

$ 2445.00

Single Person travelling alone

$ 8558.00

Airfare-Tour itinerary
Busan - Jeju - Seoul

$ 290.00

Meals:As listed

Daily Breakfast and 7 Lunches

Departure

Daily


Call for current international airfare.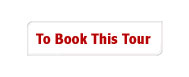 ***Single Room Supplement*** is for the exclusive use of a hotel room by a single person on the tour.
Tour Operates daily with two people or more traveling together. Transportations could be on a seat in a coach basis.
Private and personal airport car transfer in Seoul is available for $ 50.00 per person/ $ 100.00 per car.

Private and personal city tours with guide in Seoul are available upon request.

DMZ: Demilitarized Zone Tour available upon request. Please emquire.


062817