Bangalore • Mysore • Hassan • Belure and Halebid Temples • Kumarakom • Chennai • Colombo • Sigiriya • Kandy • Nuwara Eliya • Ratnapura • Bentota Beach
DAY 1 - Departure
Depart for Bengaluru, (Bangalore), India

DAY 2 - Bengaluru (Bangalore)
Arrive Bengaluru. A representative of Exotic Journeys will meet you outside the Immigration & Custom / Baggage claim area and will escort you to your hotel.

Overnight:
Vivanta by Taj or The Oberoi
DAY 3 - Bangalore
Bangalore is a city of lakes, gardens, and tree-lined avenues. City tour visiting Nandi Bull temple, Lal Bagh gardens and Cubbon Park.
Overnight:
Vivanta by Taj or The Oberoi

DAY 4 - Mysore
The afternoon drive through the picturesque evergreen hills and beautiful natural landscaped plains takes you to the Mysore Palace. En-route visit summer palace of Tipu Sultan.
Overnight:
Radison Blu or Lalitha Mahal Palace

DAY 5 - Hassan
Morning city tour and Brindavan Gardens with its magnificent fountains. Afternoon transfer to Hassan.
Overnight:
Taj Gateway or Ashhok Hassan

DAY 6 - Hassan - Belure and Halebid Temples
Lord Fergusson, an authority on Indian architecture, observes 'There are many buildings in India which are unsurpassed for delicacy of detail by any in the world, but the temple of Belure surpasses even these for freedom of handling and richness of fancy'. The virtuosity of Indian sculptors reached its peak at the temples of Belure and Halebid. This morning we will explore these majestic monuments.
Overnight:
Taj Gateway or Ashhok Hassan

DAY 7 - Cochin
Fly to Cochin - the picturesque seaport on the palm-fringed coast of Arabian Sea, laced with inland waterways and tropical lagoons. Sightseeing includes Cochin Fort, St. Francis Church - the oldest church in India and the Jewish Synagogues dating back to 16th century.
Overnight:
Taj Malabar or Trident

DAY 8 - Cochin
City tour visiting Dutch Fort, Mattanchery Palace and Bolghatty Palace.
Overnight:
Taj Malabar or Trident

DAY 9 - Kumarakom - Backwaters of Kerala
Morning drive to Kumarakom - an island nestled between Vembanad Lake and backwaters in the lush green Kerala. The Day is spent on a boat cruising the backwaters visiting palm fringed villages, rural areas and a sanctuary, which is home to thousand of migrating birds.
Overnight:
The Zuri Kumarakom or Vivanta by Taj

DAY 10 - Chennai (Madras)
Fly to Chennai - the gateway to a voyage of discovery of an ancient temple-studded state. Sightseeing includes Mylapore Temple, Cathedral of St. Thome, Fort St. George, and National Art Museum.
Overnight:
Taj Connemar or (Oberoi) Trident

DAY 11 - Chennai
Drive to Mahabalipuram famous for its rock cut shore temples and monolithic figures in Dravidian architecture. After touring the Five Rathas, Mahisaura and Krishna Mandapams we will proceed to Kanchipuram, the city of woven silk and temples.

DAY 12 - Colombo
Fly to Colombo - the capital city of Sri Lanka, Ceylon of yesteryears, is an island nation famous for its spectacular scenic beauty, endless miles of golden sand beaches, swaying palm trees, warm and friendly people, gems, spices and tea.
Overnight:
Taj Samudra or Cinnoman Lakeside

DAY 13 - Colombo
Morning city tour visiting the colonial Cinnamon Gardens, local bazaars or Pettahs, National Museum, Bandaranayke Memorial, Parliament House and the Fort.
Overnight:
Taj Samudra or Cinnoman Lakeside

DAY 14 - Sigiriya
Morning drive to Sigiriya. The 5th century Rock Fortress, atop a very high hill here is also known as the Fortress in the Sky. Once nearly 5,000 frescoes of heavenly maidens depicted the grandeur of the security sensitive king. Visit the fort and Giritale.
Overnight:
Cinnoman Lodge or Sigiriya Hotel


DAY 15 - Kandy
En-route to Kandy, you will visit another World Heritage Site, the 1st century Dambulla Rock temples. In Kandy visit the Tooth Temple, Gem Museum and Botanical Garden.
Overnight:
Amaya Hills or Cinnoman Citadal

DAY 16 - Nuwara Eliya (Tea Region)
The scenic drive to picturesque Nuwara Eliya is through tea covered misty mountains and waterfalls. Visit Tea Estates, tea factory and Rose Gardens.
Overnight:
Grand Hotel or St. Andrews

DAY 17 - Ratnapura (Gem Region)
At Ratnapura - the city of Gems, you will visit a gem mine and age old method of gem mining. Later, proceed to Bentota and its golden sand beaches.
Overnight:
Rathnaloka or Deer Park

DAY 18 - Colombo
Depart for Colombo en-route visiting the Dutch city of Galle and Ramparts. Late evening transfer to airport.
DAY 19 - Departure
Depart on your journey home.

•••••
Itineraries are designed with current flight schedules and remain subject to adjustment / change.

Group Departure Dates- 2018 (Thursdays)

January

-
-
-
-

February

-
-
-
-
-

March

1
8
15
22
29

April

5
12
19
26
-

May

3
10
17
24
31

June

7
-
21
-
-

July

5
-
19
-
-

August

2
-
16
-
-

September

6
13
20
27
-

October

4
11
18
25
-

November

1
8
15
22
30

December

6
13
20
27
Group Departure Dates - 2019 (Thursdays)

January

3
10
17
25
31

February

7
14
21
28
-

March

7
14
21
28
-

April

4
11
18
25

May

2
9
16
23
30

June

6
-
20
-
-

July

4
-
18
-
-

August

1
-
15
-

September

7
14
21
28

October

5
12
19
26

November

2
9
16
23
30

December

7
14
21
28
South India & Sri Lanka - 19 Days
Per Person
Double Occupancy
$ 3695.00
Airfare - Tour Itinerary
$ 317.00
Meal Supplement
(Lunch and Dinner)
$ 990.00
Single Room Supp.
$ 1365.00
Solo Traveler
$ 5550.00
International Airfare *


Call / See Below
Upgrade to luxury hotels and / or suites are available upon request. Please call for price.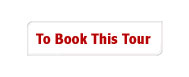 Operates Daily

Sample International airfares:
Business Class: From $ 3294.00
Call for current airfare.
Sample International airfares:
Economy Class: From $ 950.00
Call for current airfare.
Airport Security fee, fuel surcharges and taxes not included.
Land Prices are guaranteed at the time of booking. Airfares are guaranteed only when ticketed. International airfares are from San Francisco, Chicago, New York, Newark and Washington DC.. Airfares from other cities and other airlines are available upon request.

Prices Revised: 062509