Delhi • Jaipur • Ranthambhore Tiger Reserve • Chittaurgarh • Udaipur • Jaiselmer • Jodhpur • Bharatpur (Keoladeo Ghana Bird Sanctuary) • Agra • Khajuraho • Varanasi •Kathmandu
DAY 1 - Sunday
Arrive Delhi, India. A representative from Exotic Journeys will meet you in the arrival lounge and escort you to your hotel.

Balance of the day at leisure.

Overnight at:
Taj Mahal, New Delhi
The Oberoi
The Leela Palace
DAY 2 - Monday - Delhi
Delhi is a city of immense past. Seven mighty empires have risen, ruled the sub-continent & fallen here. It is dotted with hundreds of landmarks and has accumulated a tremendous heritage of art, architecture and culture. New Delhi, the present capital of the largest democracy in the world, is the creation of world famous architect, Sir Edwin Lutyens.

Attractions include, Rashtrapati Bhavan or Presidential Palace, Parliament House, Red Fort- a Massive fort built by master builder Shah Jahan; Jama Masjid- the largest mosque in Asia; Jantar Mantar- the medieval observatory designed & built by Maharajah Jai Singh of Jaipur; the 16th century tomb of Mughal emperor Humayun; Raj Ghat- where Mahatma Gandhi was cremated and Shantivana- the cremation site of Jawaharlal Nehru.

City tour of New Delhi

Overnight at:
Taj Mahal, New Delhi
The Oberoi
The Leela Palace
DAY 3 - Tuesday - Delhi
City tour of New and old Delhi visiting Humayun's Tomb, Qutub Minar, Red Fort, Jam Masjid, Chandini Chowk, Raj Ghat- where Mahatma Gandhi was cremated, Rashtrapati Bhawan or Presidential Palace, Parliament House, India Gate, National Museum and Baha'i Temple.

Overnight at:
Taj Mahal, New Delhi
The Oberoi
The Leela Palace
DAY 4 - Wednesday - Delhi - Jaipur
Morning transfer to Jaipur.

Jaipur: Jai Singh -a prince, soldier, planner and astronomer founded the rose pink capital city in 1728. The beautifully planned city is a tribute to the king considering that western world perhaps had very few-planned city in the eighteenth century. The observatory-Jantar Mantar- is an excellent example of the marvelous precision in astronomical calculators built in solid concrete. The City Palace is an imposing blend of traditional Rajasthani and -ughal art and architecture. Now a museum, it has fine collection of sculpture, carpets, paintings, manuscripts and armory. Jaipur's colorful bazaars, sandstone pink buildings, magnificent palaces reflect the past glory of this remarkable town.

A short drive from Jaipur is AMBER FORT, perched atop a hill. Within its precincts are Sheesh Mahal or chamber of mirrors - reputedly the best in the world, Victory Hall and Pleasure Palace. The fort is reached by riding an elephant or by jeep.

City tour Visiting City Palace, Jantar Mantar Observatory, Hawa Mahal (Palace of Winds) and local bazaars. (B)

Overnight at :
Rambagh Palace, Jaipur
Oberoi Rajvilas, Jaipur

DAY 5 - Thursday - Jaipur - Palace On Wheels

Excursion to Amber Fort with elephant rides.

Board Palace On Wheels in the evening.
(B, D)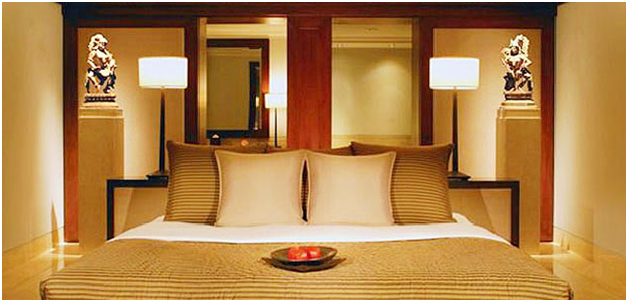 Overnight on board:
Palace On Wheels
DAY 6 - Friday - Ranthambhore - Chittaurgarh:
Palace On Wheels
Arrive at Sawai Madhopur, a city named after its founder Maharaja Sawai Madho Singh I. After breakfast on board, depart for Ranthambhore National Park. This wildlife sanctuary is considered to be the best in India. The tiger and leopard are the main predators found here. It is also home to cheetah, sambers and the blue bull, exclusively found only in India.
After wildlife safari, depart for Chittaurgarh, a facsinating city in Rajasthan. The Chittaurgarh Fort is the largest fort complex in India. Its history epitomises Rajput chivalry, valour and bravery.
City tour in the afternoon..
(B, L, D)
Overnight on board:
Palace On Wheels
DAY 7 - Saturday - Udaipur - Palace On Wheels
Arrive in Udaipur, the Lake City in the morning. It was founded by Maharana Udai Singh of Mewar, after the Sisodia dynasty was driven away by the Mughals, in 1559 A.D. Perhaps the two most beautiful sites of Udaipur are the dream-like marble Palaces - the Jag Niwas (Lake Palace) and the Jag Mandir, which appear to rise from the blue waters of Lake Pichola. After lunch a visit to City Palace is exhilarating. In the evening, visit the crystal gallery. Later return to Palace on Wheels and depart for Jaiselmer.
(B, L, D)
Overnight on board:
Palace On Wheels
DAY 8 - Sunday - Jaiselmer - Palace On Wheels
Arrive at Jaiselmer, another fascinating and magical place that is also referred to as Golden City of India because of yello sandstone used in the massive Chittaurgarh Fort and in almost every structure in the city.
City tour visiting the fort, latticed havelis or mansions with their grand facades, camel ride to Sam dunes.
(B, L, D)

Overnight on board:
Palace On Wheels

DAY 9 - Monday - Jodhpur - Palace On Wheels
This morning the Palace on wheels arrive in Jodhpur, a city ringed by a high stone wall with seven gates and several bastions. It is famous for the impregnable Mehrangarh Fort. Within the fort, there are luxurious palaces - Moti Mahal, Sheesh Mahal and Phool Mahal are architecturally remarkable and so is Umaid Bhavan Palace, now a hotel. Close to the fort is Jaswant Thada - a collection of royal cenotaphs built in white marble. City tour and camel ride.
(B, L, D)

Overnight on board:
Palace On Wheels
DAY 10 - Tuesday - Bharatpur - Agra & Taj Mahal
Arrive at Bharatpur and visit Keoladeo Ghana Bird Sanctuary, that has the largest concentration of exotic birds in Asia and nesting ground of thousands of egrets, Siberian cranes, waterfowl and other rare species.
Proceed to Fatehpur Sikri - the red sandstone Mughal palatial complex. You will visit some fabulous palaces and a mosque dedicated to Muslim saint, Sheikh Salim Chisti.

Transfer to Agra and check into the hotel. Afternoon city sightseeing tour of Agra visiting Agra Fort, Taj Mahal and local bazaars.
(B)
Overnight at:
Oberoi Amarvilas, Agra
ITC Mughal, Agra
DAY 11 - Wednesday - Delhi - Khajuraho
Fly to to Khajuraho. The Chandela temples are among the most creative examples of temple architecture. The theme of the intricately carved statues is women; reflective, playful and amorous. Visit the World Heritage designated temple.
(B)

Overnight at:
Taj Chandela, Khajuraho
Lalit Temple View, Khajuraho
DAY 12 - Thursday - Khajuraho - Varanasi
Morning free to explore the world famous temples on your own. Fly to Varanasi in the afternoon. Varanasi - the city of eternal salvation and freedom from rebirth. Visit various temples, Aurangzeb Mosque and Sarnath where Buddha preached his maiden sermon unfolding paths leading to the end of sorrow, attainment of inner peace and enlightenment.
(B)
Overnight at:
Taj Nadeswar Palace, Varanasi
Taj Ganges, Varanasi

DAY 13 - Friday - Varanasi
Cruise the river Ganges at dawn. City tour and excursion to Sarnath in the afternoon.
(B)

Overnight at:
Taj Nadeswar Palace, Varanasi
Taj Ganges, Varanasi
DAY 14 - Saturday - Varanasi - Kathmandu
Morning at leisure.
Fly to Kathmandu, Nepal in the afternoon.
(B)
Overnight at:
Soaltee Crowne Plaza, Kathmandu
Yak N Yeti, Kathmandu
DAY 15 - Sunday - Kathmandu
Visit Patan - the city of arts and artists and Bhadgaon - the medieval capital famous for its Golden gate, Palace of 55 windows. In the afternoon visit Swayambhunath, Hanuman Dhoka the historic seat of royalty, Temple of living Goddess, the Royal Palace, and Pashupathinath, the pagoda style temple with gilded roof and silver doors.
(B)
Overnight at:
Soaltee Crowne Plaza, Kathmandu
Yak N Yeti, +Kathmandu
DAY 16 - Monday - Delhi
Optional:
Take the Mountain Flight over the Himalayas at sunrise for the most spectacular view of Mount Everest and other peaks.
Please call for details and costing.
Transfer to airport.
Depart Kathmandu on your onward journey.
(B)
•••••
Itineraries are designed with current flight schedules and remain subject to adjustment / change.
Departure Dates - 2018
7
14
21
28
4
11
18
25

-

4
11

18

25

-

1

8

15

22

29
1

8

15

22

29

6

13

20

27

3

10

17

24

31

1
8
15
22++

29++
Departure Dates - 2019
6
13
20
27
3
10
17
24

-

3
10

17

24

31

7

14

21

28

-

1

8

15

22

29

6

13

20

27

-

3

10

17

24

-

1
8
15

22++

29++
Royal Adventure:
17 Days
Price
Per Person
Double Occupancy
$ 5590.00
Single Room Supp.
$ 2290.00
Airfare - Tour Itinerary
$ 765.00
Meal Supplement
(Lunch & Dinner)
$ 490.00
International Airfare *


See Below
** Save $ 875.00 per person on departures in April and September

++Palace On Wheels has 10% surcharge during Christmas and New Year departure.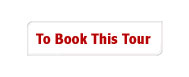 Sample International airfares: Â
Business Class: From $ 3995.00Â

Sample International airfares:Â
Economy Class: From $ 800.00
Airport Security fee, fuel surcharges and taxes not included.
Land Prices are guaranteed at the time of booking. Airfares are guaranteed only when ticketed. International airfares are from Chicago, New York and Newark. Airfares from other cities and other airlines are available upon request.Â

Call for special First, Business and Economy class airfare on all major carriers.
*****
Palace On Wheels
Facilities on the Train
Accommodation: There are 14 air-conditioned saloons with private twin bedded cabins, channel music, attached washrooms with running hot and cold water, showers, wall to wall carpeting.

Arrival kit: Each guest is provided with an arrival kit consisting of stationery items, brochures, cards etc.

Attendant or Khidmatgar: An attendant is always available at your service, to take care of all your travel needs.

For disabled persons: Special assistance available in the form of wheel chairs, crèches and a special attendant for assistance.

Luggage collection: Your luggage is picked up and taken to your respective saloons without your worrying about it.

Drinking Water: Purified water is made available to you all through the journey.

Meals / Restaurants: Two lavish and beautifully decorated restaurants; "The Maharaja" and "The Maharani" serve mouthwatering Continental, Chinese, Indian & Rajasthani cuisines.

Bar: A well-stocked bar, with live TV serves wine, liquor and spirits of Indian and international make, to keep you in 'High Spirits'.

Lounge: A lounge for relaxing, interacting, making friends, getting together and play games.

Royal Spa: The well-equipped spa offers various massages and therapies and revitalizing solutions amidst royal ambiance.

Indoor Games: Amuse yourself with indoor games like Chess, Playing Cards. Chinese checkers, Carom Board, and Crossword Puzzles etc.

Newspapers / Magazines: Leading newspapers greet you every morning over a simmering hot cup of tea or beverage of your choice. Also available for you is a large collection of magazines.

Smoking: The Palace On Wheels is a no smoking train. However , if you wish to smoke, please contact your captain for guidance.

Toiletries: All essential toiletries like soaps, shampoos, moisturizers etc. are available in bathroom.

Security: Adequate safety arrangements are made for you as well as your personal belongings in the train itself.

Voltage: Voltage available on the train: 110/230V

Internet: Internet facility available on board.

Medical Aid: First aid is available on the train whereas a doctor can be arranged on call. At the every station, a doctor is available for free consultancy in Bar/ Lounge car.

Mail Box: A mailbox is provided on board, for posting your mail.

Culture Shows: Light & Sound program at Chittaurgarh, Culture programs and dances at Jaisalmer.